Reviews







"Extend your blow out in style....The quick-dry fabric is completely water resistant, protecting your blow dry in style.  
Slip it on to protect your hairline while applying makeup too."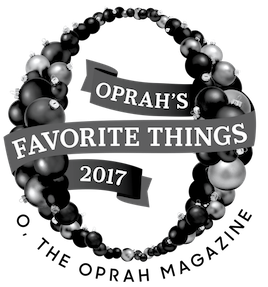 "A blow out is a terrible thing to waste and here's one thing we can all agree on every Woman needs a good shower cap. Louvelle's turban style numbers have a quick dry fabric and waterproof lining."

"Channel some old world femininity with this body creme by Louvelle...with notes of peach and white florals and a delicate yet hydrating, air whipped texture, this is your quick route to silky skin."

"For a further touch of glamour each and every day, Louvelle's Riva Hair Towel Wrap differs from the shower turban in the fact that it actually dries hair gently but quickly. I guarantee you need this in your life!"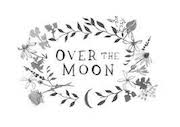 "Since wet strands are weak strands, microfiber hair turbans like Louvelle's adorable Bird of Paradise printed wrap are gaining a cult-like following for their ability to wick moisture away at double the speed.  Plus, the retro look provides a perfect selfie opportunity for pre-party festivities spent luxuriating in the bridal suite."

"Let's face it, no woman in her right mind wants to be seen dead in that most unflattering of headwear: the shower cap. Yet how else to preserve our blow-dry at the end of a busy day? Enter the retro-chic Dahlia, a shower cap created from stretchy, quick-dry fabric with a water-resistant lining that will have you looking as cute as Carmen Miranda while you go about the delicate business of keeping your 'do frizz-free."

"The chicest shower caps and hair towel wraps we've ever seen."

"Whether she is a frequent traveller or lives her life blowout to blowout, these quality shower turbans can be an absolute lifesaver."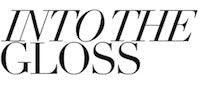 "You'll be the Diana Vreeland of your bathroom, and it doesn't get chicer than that."

"Entrepreneur, Simone Taylor has re-invented the bonnet generally reserved for the privacy of your own bathroom and transformed it into a chic accessory that can be worn anytime, anyplace."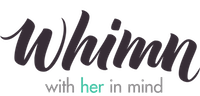 "This clever invention will cut your hair drying time in half. Plus it's arguably chic enough to wear out on the weekends." 

"Designed to look like pretty headwraps…You could wear this shower cap anywhere and no-one would be the wiser"

"Killer Braid? Keep it intact for days by slipping on this shower cap when you shower." 

"Replace your dingy old shower cap with this version that protects hair from water just as well – but in a much better looking way."

"Louvelle offers a chic solution to those daggy shower cap conundrums. Now you never have to worry about ruining your blow dry again."

"Think shower caps are daggy? This pretty printed turban will change your mind. Inspired by old hollywood glamour, it keeps hair dry thanks to a waterproof lining and looks good in the process." 

"We've been using our turban inspired cap for the past month and we're now down to washing every 3-4 days, and combined with a bit of dry shampoo, we're on our way to healthier, better hair."

"I love these gorgeous caps!" 

"A trendy shower cap?  
Who even knew there was such a thing! 
Perfect for any stylish woman in your life."

"I always wear a shower cap when not washing my hair and I recently fell in love with these pretty turbans"

"Protect your blow-out while showering or your hair color while sunbathing on winter vacation in the tropics!"

"There's a real gap in the market here, because... it' s almost strange now to admit that you wash your hair every day. (So drying, and so bad for your color!) And if you're going to wear something on your head while you shower, you might as well make it cute. 

"These stylish shower caps are ridiculously cute. Never has keeping your hair out of the way while you shower looked so chic!" 

"Finally someone has filled the gap in the fashion market for luxury shower wear.  These turban-style shower caps not only mean you'll never emerge from the shower with elastic marks across your forehead again but with a variety of pretty patterns, they're so fashion forward you could even wear them lounging by the pool to avoid your hair getting wet."

"Your showers will feel spa-like and more luxurious, thanks to this shower cap. It's made from a stretchy, quick-drying fabric with a waterproof lining that will protect your hair from humidity and moisture. It's designed as a paneled turban and is stylish enough to wear outside, in case your hair every needs protection from the rain. And while pricey for a shower cap, its look and benefits make the price tag worth it."

"Not only is this towel's monochrome striped pattern super chic, but its generous size also means it'll stay sealed over even the longest, thickest tresses."

"No one looks good in a hotel shower cap. Preserve one's hairstyle and bathroom dignity with a waterproof turban, adding a little vintage Hollywood glamour to the washbag."

Personally, I'm OBSESSED with the body oil sample you sent through. I've started wearing it and have had my sister-in-law comment on how much she loves it, too! I'm so pleased I found the brand.